Homes for "Smiles, Everyday"
At Okina One, we believe that designing family's happiness, is what leads to a good housing design.
A story is born under one roof of each family.
with each story having different foundations of lifestyle, family members, occupations, hobbys, dreams that leads to the future.
We aim to design for each story, to be a successful happy life, embraced with love of family.
We design housings to make it a better place for you in Japan.
Believing that by making a happy family homes, that we can be happy too.
Hoping that this happiness will gradually spread around you.
"okina One Home"
Means for each house to be the "only One."
And hope for every one, to unite into "One peaceful family home"
Building a house can be an once-in-a-lifetime experience for many people.
With such a hope, excitement and may be a little anxiety.
At Okina One, we take time to explain and discuss about details and flow of your construction to take away any anxiety.
Housing is a large man-made structure.
This is why we take time for planning discussions, to retain a relationship to trust each other, and help each other.
it is important to feel free & ask what you don't understand.
I believe that housings are not only about the house structure itself, but is a total future plans for a family.
This is why we are also happy to take time to help for your investment planning, land searching, mortgages and fund, etc. in Japan.
okina One Home has 3 Mottos to be "Sincerity" "Passion" & "Care" for each and every people and house.
We deliver a comfortable stylish house, hoping for family fulfilled with smiles and laughter from the bottom of their hearts.
Please feel free to contact us for any concerns.
We are glad to help!
Representative Architect
Masaki Sugibayashi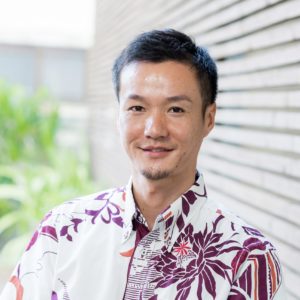 Profile:

Born November 1983
Raised in Auckland, New Zealand
University of Auckland, Bachelor of Architecture study graduate 2007